Guerrillas in Peru
| | |
| --- | --- |
| | |
| Luis de la Puente Uceda | Movimiento de Izquierda Revolucionaria (MIR). |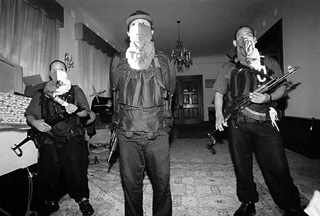 Luz "La Gringa" Villoslada and Erma Luz Cueva
in the Japanese Embassy in Lima.
MAP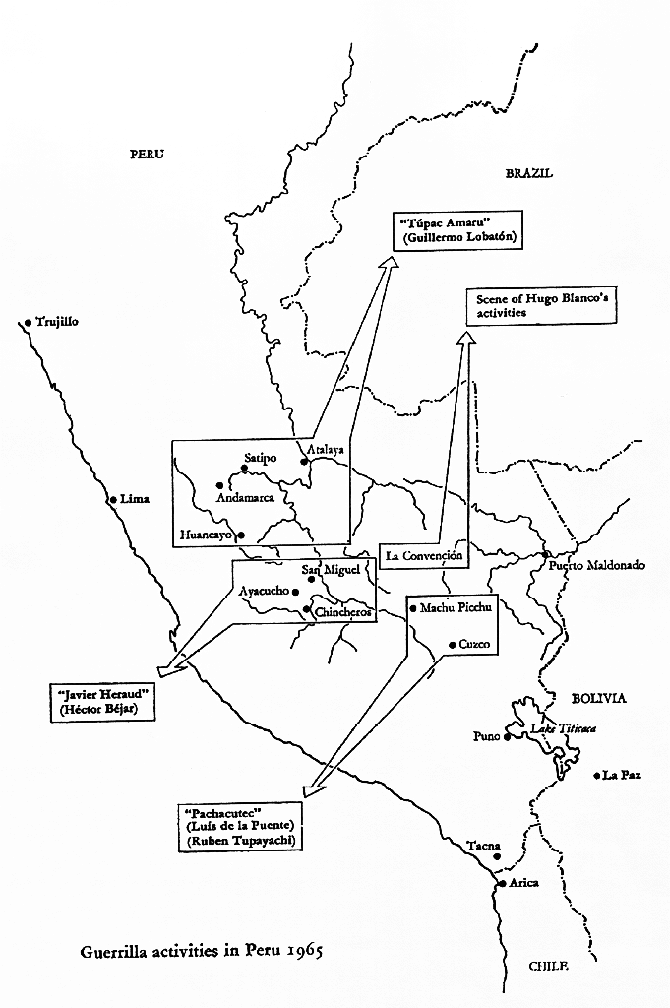 1965 area of operation
ORGANIZATIONS
Committee to Support the Revolution in Peru
Shining Path of Peru
Shining Path, Tupac Amaru

ARTICLES
The Historiography of the Peruvian Guerrilla Movement, 1960-1965 (Latin American Research Review, Spring 1973)
Maoism in the Andes: The Communist Party of Peru-Shining Path and the Refusal of History (Journal of Latin American Studies, May 1995).
Peru's Sendero Luminoso Rebellion: Origins and Trajectory (Cynthia McClintock)
1982 Document of the Communist Party of Peru
2008 Document of the Communist Party of Peru
Fuerzas Policiales
Fuerzas Armadas
Movimiento Revolucionario Tupac Amaru
Comites de Autodefensa
Los Asesinatos del Comando Paramilitar Autodenominado Rodrigo Franco
INDIVIDUALS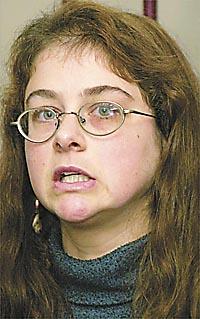 Lori Berenson

1997
Honduras dispuesta a recibir a guerrilleros del Túpac Amaru, según canciller
Operation Chavin de Huantar
1998
A dos años de toma de rehenes, languidece MRTA
Condenado A Cadena Perpetua "Numero Uno" Del MRTA
Frustran plan de MRTA contra comicios
Kin of Peru's missing stage rare protest
Peru captures key rebels, president says
Peru says police smash Shining Path in Lima
Peru war survivors live violent legacy
Peruvian police grab a Shining Path leader
Sendero amenaza de nuevo al Perú
Sendero reaparece como columna guerrillera
Violencia en Perú dejó 1,500 policías muertos
1999
Anuncian captura de rebelde de Sendero Luminoso en Perú
A Revolution Peru's Rebels Didn't Intend
Brazilian senators say Shining Path guerillas have infiltrated
Capturan a otro líder de Sendero Luminoso
Five killed as police, Shining Path rebels clash in Peru
Fujimori no haría la paz con las FARC
Games and Songs of War Help Peru's Children Heal
Fujimori revises death toll from rebel attack to 5
Leftist rebels behead four civil militiamen in Peru, police say
Nine Peruvian soldiers die in jungle clash with leftist rebels
Peru Captures Guerrilla Leader
Peru military tribunal hands rebel leader life sentence
Peru president accused of rewriting history
Peru shows off captured rebel leader
Peruvian leftist rebels protest harsh prison conditions with hunger
Rebel leader reported killed by armed forces
Shining Path leader taken without a shot
Top Shining Path military leader captured, Peru paper reports
Three Peru rebel leaders end hunger strike
2000
Jailed Unjustly, Peruvians Try to Rebuild Shattered Lives
Jackson seeks release of American in Peru
Peru rebel siege ends without concessions
Rebels take guards in deadly prison riot in Peru
Shining Path Inmates Agree to End Unrest
'Superman' Meets Shining Path: Story of a CIA Success
Suspected rebels kill park rangers during wave of attacks in Peru
2001
Abimael Guzmán demanda su traslado a una prisión común
Bolivia busca a dos senderistas
¿Cómo Murió 'TITO'?
Detienen en Ate a cónyuge de Feliciano
Excavando la Verdad
Fueron operados en el hospital militar
Las fosas comunes son una herida abierta en Perú
Madre de David se enteró de su muerte cuatro años después
Otros que están con vida fueron dados por muertos
Peru arrests Shining Path suspects
Peru Ex - Leader's Popularity Falls
Peru Fears Reemergence of Violent Rebels
Peru state attorney seeks Fujimori murder charges
Peru's Shining Path starting to show signs of new life
Senderistas presos en huelga de hambre
Sendero Luminoso toma dos pueblos peruanos y llama a paro armado en día de elecciones
Suspected guerrillas attack army helicopter, kill 1 soldier
Toledo enfrenta rebrote senderista
2002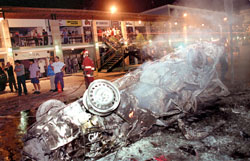 Car bomb at the U.S. Embassy
March 20, 2002.
Abimael Guzmán cumple 10 años preso
Abimael y Polay no están implicados en el atentado
Car Bomb Kills 9 Near U.S. Embassy in Lima
Car bomb outside U.S. Embassy in Peru kills 9
Ex-Hostages of '97 Defend Peru Commandos
From jail, rebels ask Peru for new trials
Hearings examine state's abuses in Peru
Jailed Peru rebel leaders stage hunger strike
Leftist guerrillas raid small town in Peruvian Andes
Perú llama a las milicias civiles
Peru Rethinks Order for Arrest of Officers in '97 Rescue Raid
Peruvian Attack Raises Fears of Rebel Resurgence
Peruvian rebel refuses to repent
Police arrest Shining Path leader
Prisoners in Peru Seek a Way Out
Resurgence of Shining Path?
Survivors describe massacre by Shining Path
Temen el renacer de Sendero Luminoso
Terroristas detonaron coches-bomba en centro comercial El Polo
Where the Bodies Are Buried in Peru
Sendero Luminoso mantiene cautivas a unas 200 familias
Ubican los restos de 62 víctimas de Sendero
2003
Sendero en ruta de regreso
Acusan de cobarde y traidor a Abimael Guzmán
Anulan la condena a Abimael
New day in court for Shining Path insurgency in Peru
Peru's Leader Says Ruling Doesn't Open Prison Gates
Peruvian Guerrillas Fight New Battle in Court
Shining Path Rebels Are Spreading Terror Again in Peru
Guerrillas return as threat in a deal with coca traders
Ambush by rebels kills 7 in Peru
Sendero recibe sus órdenes de prisión
Impulsan plan de desarrollo para Vizcatán
Marcelo no pudo usar sus armas porque lo sorprendieron en el baño
2004


Pacifico Castrellon
Sentencia a Pacífico Castrellón se suspende hasta el viernes 23
Buscan a cabecilla de Sendero Luminoso
Abimael Guzmán se declara en huelga de hambre
Absuelven a ex líder senderista en Perú
Plantean vencer ideológicamente a Sendero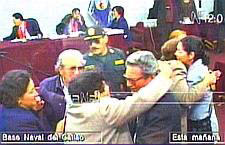 Peru Retries Notorious Rebel Leader
Suspenden juicio a Abimael Guzmán
Familiares de las víctimas protestan por el nuevo juicio a senderistas
Preguntas y respuestas sobre el nuevo juzgamiento a 'Gonzalo'
Cabecilla Abimael y cúpula de SL hoy ante la justicia
Peru Tightens Prison Security After Outburst at Rebels' Trial
Peruvian Rebel's Trial Suspended
Trial of Shining Path rebel chief collapses
2005
Rebel chief going on trial
2006
Shining Path guerrilla commander killed
2008
'Rebel leader' rejects surrender
Peru says 19 killed in bomb attack
In Peru, a Rebellion Reborn
2009
Cocaine Trade Helps Rebels Reignite War in Peru
Peruvian Rebels Kill 13 Troops in Coca Region
Cocaine trade revitalizes Shining Path rebels in Peru