United States-Cuba Relations
19th Century
THE CONGRESSIONAL GLOBE
1848
1849
1850
1851
1852
1854

CUSHING, CALEB (1800-1879)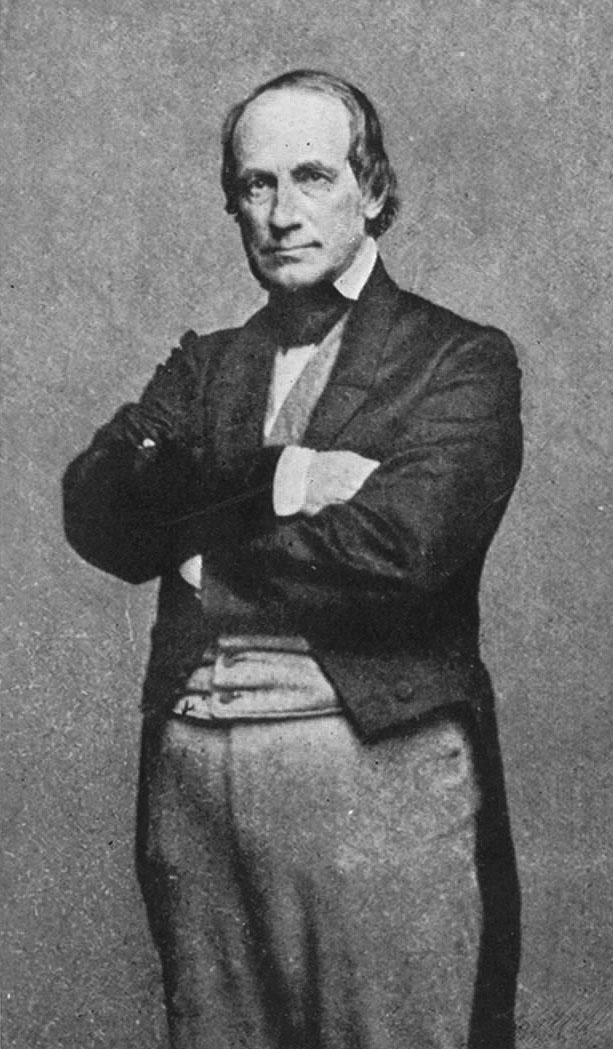 Cushing, Caleb

Clayton, John Middleton (1796-1856)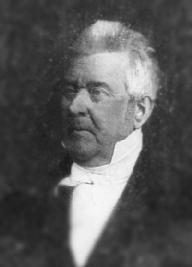 The American Secretaries of State and Their Diplomacy (Samuel Flagg Bemis)
John Clayton Papers, 1850 (Library of Congress)
John M. Clayton and the Search for Order: A Study in Whig Politics and Diplomacy (Richard Arden Wire)

Fish, Hamilton (1808-1893)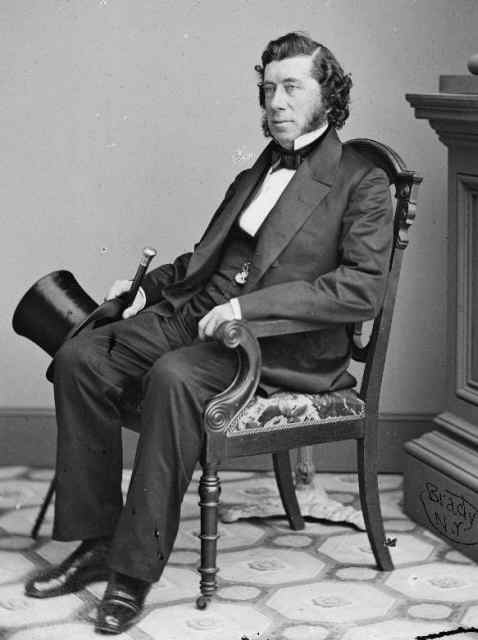 The Papers of Hamilton Fish (Library of Congress)

DESPATCHES FROM U.S. CONSULS IN HAVANA
Despatches 1848- 1849
Despatches 1850
Despatches 1851
Despatches 1852
Despatches 1853
Despatches May-June 1854
Despatches May 1854-July 1855

U.S. CONSUL AT MATANZAS
Thomas M. Rodney Letter Book, 1849-1853

DESPATCHES FROM U.S. CONSULS IN SANTIAGO DE CUBA
Statement of A. E. Phillips, Late Acting United States Consul at the Port of St. Jago de Cuba (1870)
Despatches Jan. 1870-Oct. 1871
Despatches Jan. 1872-May 1873
Despatches Nov.-Dec. 1873

DESPATCHES FROM U.S. CONSULS IN TRINIDAD
July 1865-March 1873

DESPATCHES FROM SPECIAL AGENTS OF THE DEPARTMENT OF STATE
James E. Harvey (1849), Leonidas McIntosh (1849), Malcom W. Mearis (1851)

U.S. CONGRESS
Cuban Sugar Sales. Testimony Taken by the Committee on Relations with Cuba (1902)

U.S. DEPARTMENT OF STATE
Register of the Department of State, 1870
Miscellaneous Letters July-Oct 1849
Miscellaneous Letters March-May 1850
Miscellaneous Letters June 1850
Miscellaneous Letters July 1850
Miscellaneous Letters Aug-Sept 1850
Miscellaneous Letters Oct-Dec 1850
Miscellaneous Letters Jan-Feb 1851
Miscellaneous Letters March-May 1851
Miscellaneous Letters June-Aug 1851
Miscellaneous Letters September 1851
Miscellaneous Letters October 1851
Miscellaneous Letters Nov-Dec 1851
Miscellaneous Letters May 1853-Feb 1854
Miscellaneous Letters Oct. 15-31, 1868
Miscellaneous Letters Nov. 2-16, 1868
Miscellaneous Letters Dec. 15-31, 1868
Miscellaneous Letters Jan 1869
Miscellaneous Letters Feb 1869
Miscellaneous Letters March 1869
Miscellaneous Letters April 1869
Miscellaneous Letters May 1869
Miscellaneous Letters June 1869
Miscellaneous Letters July 1869
Miscellaneous Letters August 1869
Miscellaneous Letters September 1869
Miscellaneous Letters October 1869
Miscellaneous Letters November 1869
Miscellaneous Letters December 1869
Miscellaneous Letters Jan 1870
Miscellaneous Letters Feb 1870
Miscellaneous Letters March 1870
Miscellaneous Letters April 1870
Miscellaneous Letters May 1870
Miscellaneous Letters June 1870
Miscellaneous Letters July 1870
Miscellaneous Letters August 1870
Miscellaneous Letters September 1870
Miscellaneous Letters October 1870
Miscellaneous Letters November 1870
Miscellaneous Letters December 1870
Miscellaneous Letters Jan 1871
Miscellaneous Letters Feb 1871
Miscellaneous Letters March 1871
Miscellaneous Letters April 1871
Miscellaneous Letters May 1871
Miscellaneous Letters June 1871
Miscellaneous Letters July 1871
Miscellaneous Letters August 1871
Miscellaneous Letters September 1871
Miscellaneous Letters October 1871
Miscellaneous Letters November 1871
Miscellaneous Letters December 1871
Miscellaneous Letters Jan 1872
Miscellaneous Letters Feb 1872
Miscellaneous Letters March 1872
Miscellaneous Letters April 1872
Miscellaneous Letters May 1872
Miscellaneous Letters June 1872
Miscellaneous Letters July 1872
Miscellaneous Letters August 1872
Miscellaneous Letters September 1872
Miscellaneous Letters October 1872
Miscellaneous Letters November 1872
Miscellaneous Letters December 1872
Miscellaneous Letters Jan-April 1885
Correspondence on the Lopez Expedition to Cuba 1849-51
Correspondence Relating to the Progress of the Revolution in Cuba Transmitted to the Senate (1869)
_____. Correspondence of the Department of State in Relation to the Seizure of American Vessels and Injuries to American Citizens During the Hostilities in Cuba (1870)
U.S. State Department Papers 1862
U.S. State Department Papers 1864
U.S. State Department Papers 1865
U.S. State Department Papers 1869
U.S. State Department Papers 1870-71
U.S. State Department Papers 1872
U.S. State Department Papers 1873
U.S. State Department Papers 1874
U.S. State Department Papers 1875
Foreign Relations of the U.S. and Annual Message of the President, Dec. 6, 1910

U.S. HOUSE OF REPRESENTATIVES. Mis. Doc. 212. Embargoes of Property in Cuba under the Decrees of 1869.
_____. 44th Congress, 1st Session. Ex. Doc. No. 90. Correspondence Between the United States Government and Spain in relation to the Island of Cuba (1875)

U.S. SENATE
Report of the Committee on Foreign Relations, Jan. 24, 1859
The Revolution in Cuba. Exec. Doc. No. 7, 41st Congress, 2d Session, Dec. 20, 1869

POLITICAL SPEECHES 1851-1859
Views of Mr. Mallory, of Florida, on the Relations of the United States with Cuba (1851)
Hon. J. R. Giddings of Ohio, on Cuban Annexation, in the House of Representatives, Dec. 14, 1852
Hon. Volney E. Howard, of Texas, on the Acquisition of Cuba, in the House of Representatives, Jan. 6, 1853
Hon. Hiram Bell, of Ohio, on the annexation of Cuba, Canada, &c., in the House of Representatives, Jan. 10, 1853
Lewis Cass, of Michigan, on Colonization in North America and on the Political Condition of Cuba, in the Senate, Jan. 18, 1853
Hon. W. W. Boyce, of S. Carolina, on the Annexation of Cuba, in the House of Representatives, Jan. 15, 1855
Hon. E. W. Chastain, of Georgia, on the Acquisition of Cuba, replying to Boyce, in the House of Representatives, Feb. 17, 1855
Southern Rights and the Cuban Question. An Address Delivered at Whippy Swamp, [S.C.] by Gen. Lewis M. Ayer on July 4, 1855
John A. Quitman, of Mississippi, on the Neutrality Laws, in Committee of the Whole House on the State of the Union, April 29, 1856
Hon. Lawrence M. Keitt, of South Carolina, on the Acquisition of Cuba, in the House of Representatives, Jan. 19, 1859
Hon. J. J. Crittenden, of Kentucky, on the Acquisition of Cuba, in the Senate, Feb. 15, 1859
Hon. J. B. Thompson, of Kentucky, on the Acquisition of Cuba, in the Senate, Feb. 16, 1859
Hon. James Dixon, of Connecticut, on the Thirty Million Bill, for the Acquisition of Cuba, in the Senate, Feb. 25, 1859


POLITICAL SPEECHES 1898
Hon. Amos J. Cummings, of New York, Cuba and the War-Revenue Bill, in the House of Representatives, April 29, 1898 (Antonio Maceo and Arsenio Martinez Campos are second cousins)
Speech of Hon. Benjamin Ryan Tillman of S.C. in the Senate, April 15, 1898. Independence of Cuba. No Reconstruction or Carpet-Bag Government Under Pretense of Patriotic Motives. Cuban Patriots Must Not be made to Pay Spain's War Debt.