Cuban Defectors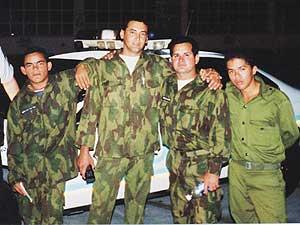 1966
"I Didn't Like Castro," Cuban Athlete Says
Practicamente Presos Estan los Atletas de Cuba en los Juegos
1988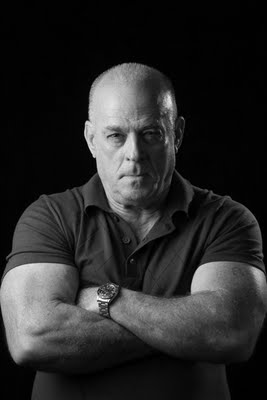 Defecting General Says Cuba Has Plan to Raid Base in U.S. if It Is Attacked
General Rafael del Pino entrevistado por Tomas Regalado, junio 1988
2000
Cuban doctors who helped in Venezuelan disaster seek political asylum
Cuban doctors who sought Venezuela asylum want families to join them
Defecting Cuban doctors in Miami for a new start
Desertan 20 médicos cubanos
Foreign Minister exhorts Olympic athletes to bring honor to Cuba
Jailed Cuban doctors urge families not to worry
Member of Cuban baseball team leaves group in Minnesota
Report: Cuban doctors seek Zimbabwe asylum.
2 Cuban doctors leave Zimbabwe
Two Cuban players defect in Canada
Two Cubans with sports team defect to Costa Rica
Venezuela denies asylum to two Cuban doctors
2001
Castro acosa a la familia de ex oficial desertor
Condena de seis años para ex oficial de inteligencia
Condenan a un ex cónsul
Cuban Envoy Says He Was Kidnapped
Cuban revolutionary's grandson seeking asylum in U.S.
Cuban salsa singer to seek U.S. asylum
Deportarán a un médico cubano
Deserta piloto cubano en EU
Ex-Cuban Spy Deported by Mexico Asks Fox to Help Free Him
Músico cubano se queda en Miami
Pide asilo político en España un conocido periodista cubano
Rapero de Cuba se queda en EU
Solicita asilo un periodista cubano
2002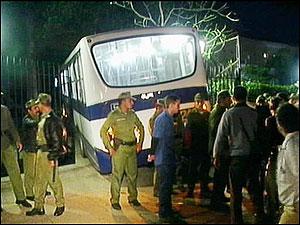 Agradece Fox a Castro su apoyo
Cargo plane with Cubans lands in Key West
Cientos de detenidos en La Habana
Confirman la deserción de un diplomático
Cuba Arrests Asylum Seekers in Mexican Embassy
Cuba blames U.S. for embassy incident
Cuba Expels Intruders From Mexican Embassy
Cuban athletes missing
Cuban Communism 'Will Die With Castro'
Cuban defectors flee Nicaragua, only to wind up in jail
Cuban defectors' plight raises ire and concerns
Cuban exiles call for boycott against Mexico
Cubanos toman embajada de México en La Habana
Cubans crash into Mexican embassy
Cubans Seek Asylum in Mexican Embassy
Cubans say defection was tough decision
Cubans seek asylum in Spain
Defector: Cuban economy hopeless with Castro
Defector sees Cuba in crisis
Defector Warns of 'Social Explosion' in Cuba
Deserta un hombre cercano a Raúl Castro
8 Cubans land in Key West
Escapa a Miami hijo del célebre fotógrafo Korda
España niega el asilo a 6 cubanos
Exilio cubano acusa a Fidel Castro de ''crear'' la crisis de la embajada
15 to 20 Cubans remain in Mexican embassy in Havana
For Cuban athletes who defect, success in sports is elusive
Havana embassy incident should not cow Mexico
Liberan a 3 sacados de la embajada mexicana
Mexico, Cuba relations intact after embassy incident
Mexico Wants Cubans Out of Havana Embassy
9 Cuban Defectors Granted Parole
Official Note: Radio Martí provokes serious incident at Mexican embassy
Pide asilo en Miami la familia de Korda
Provoca mal llamada Radio Martí grave incidente en Embajada de México
Toma de embajadas en Cuba es tema recurrente desde 1980
Washington critica la decisión de México
Whereabouts of intruders in Cuba incident unknown
2003
MARCH
Cuban plane flown to U.S.; six arrested in hijacking
Defectors share tale of escape
Este desigual combate
Group of 6 men used knives to seize Cuban plane, FBI says

APRIL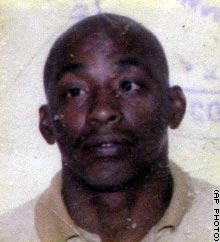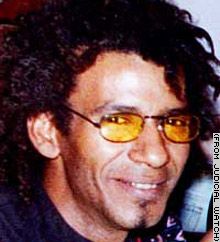 Lorenzo Enrique Copello Castillo Jorge Luis Martínez Isaac
(Executed April 11, 2003) (Executed April 11, 2003)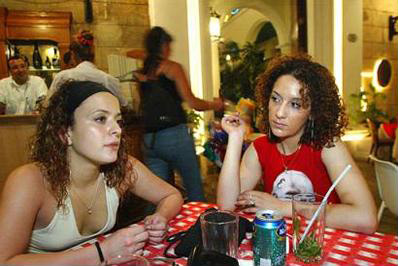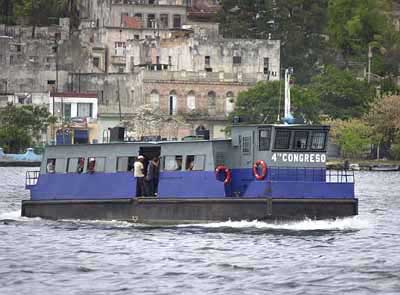 Sonia Arbib, 20, left, and Deborah Jaoui, 21, Hijacked Ferry.
French tourists among the ferry hostages.
Hijacked Cuban plane lands in Key West; man taken into custody
Hijacker surrenders in Key West; 32 aboard Cuban airliner safe
Incident surprises family, friends
La única forma de poner fin a los secuestros es que castiguen a los secuestradores
Spate of hijackings prompts rare U.S. warning to Cubans
Boat hijackers refuse to surrender, hold hostages
Castro visits hijacked ferry site
Cuban ferry hijackers arrested in raid
Cuban ferry commandeered to Florida now drifting in Straits
Cuban Ferry Hijacking Ends With Hostages Unhurt
Cuba executes 3 hijackers
Cuba foils new airline hijacking, blames U.S.
Government loses bail appeal on 6 accused of hijacking Cuban airliner
Graves consecuencias de la conducta deliberada e infame del Gobierno de Estados Unidos
Sancionados secuestradores de embarcación de pasajeros Baraguá
Sister: They were treated like dogs
Hijacked plane from Cuba 2nd in 2 weeks
Quick trial, firing squad for three men provoke fury
MAY
Sancionados individuos que pretendieron asaltar avión de pasajeros en abril
Cuban hijackers face long road to release
JUNE
A son's execution, a mother's rage
JULY
U.S. returns to Cuba dozen who took boat
Repatriated Cubans spell boatload of trouble for Bush
U.S. reaches deal on Cuban hijackers
Hijacker of Cuban plane convicted of air piracy
Hijacked Cuban crew to testify
Hijacking portrayed as 'night of terror'
3 Cubans are killed in hijack attempt
AUGUST
Cubans who took boat get quick convictions
6 of 12 hijackers sent back by U.S. are freed in Cuba
Cuba holds public trial for 6 migrants
6 Cubans repatriated after hijacking attempt go on trial in Camaguey
Judge: Exclude confessions of two hijackers
U.S. official: Cuba may have staged boat hijacking
SEPTEMBER
Cuban sentenced to 20 years in federal prison for hijacking
Feds expand charges against 6 admitted Cuban hijackers
Cuban hijacker sentenced
OCTOBER
Cuban stars Dueñas, Rodriguez defect
Miami lawyers defending hijackers blocked in Cuban airport
DECEMBER
Copilot refutes link to Cuban hijack plot
Six Cubans Convicted in Plane Hijacking
Hijack verdict a personal one for courtroom
Flight attendant who testified at Key West hijacking trial remains in U.S.
Cuban flight steward defects to U.S. after hijacking trial
6 Cubans guilty of hijacking
Slip could bring Cuban hijack mistrial
2004
Dennis Bain Savigne, left, and Ivan Ramos
Scull dance on oversized conga drums during
"Havana Night Club - The Show" at the
Stardust Casino in Las Vegas on Aug. 22.
Yoandra Martinez Roche and
Dennis Bain Savigne perform in
"Havana Night Club - The Show"
at the Stardust on Aug. 22.
3 Cuban dancers get asylum
Baseball star's millions can't buy freedom for family
Sentencing delayed for 6 suspects in hijacking of Cuban plane
Cuban defector pursues dream
Un año después, madre de fusilado en Cuba no encuentra consuelo
Grieving mom rejecting Cuba
Other Hijack Cases
6 Cubans who hijacked jet receive long prison terms
'Worst is over' for pitcher comforted with his family
Suspect is ex-wrestler from Cuba
Deserta un diplomático cubano en Belize
Dos disidentes cubanos solicitaron asilo en Francia
Two Cuban dancers join ballet
Deserción masiva de peloteros cubanos
Baseball players flee Cuba
Family crusades for Cuban defector
Members of Cuban Troupe Say They Will Seek Asylum
Cuban performers defect, prepare for Las Vegas premiere
Asylum Papers In, It's Back to Work for Cuban Dancers
Cuban Dancers Defect in Vegas, Seek Asylum
Cuban troupe defects in Vegas
Cuban Artists Stage Mass Defection
Defectors welcomed Cuban-style in Las Vegas
Careful planning brought defectors to U.S.
For love of the dance ... a tale of defection
Una red ayuda a desertar a los médicos cubanos en Venezuela
Ayudan a desertar a los médicos cubanos
2005
23 Cubans tried over bus that rammed Mexican Embassy gate
Trial ends in Cuba for 23 in ramming of embassy
LIBERAN A LA NOVIA DE UNO DE LOS TRES JOVENES FUSILADOS EN 2003
Cuban Vegas troupe granted asylum
Cuban choir members hit high note for freedom
2006
Cubans relive journey to freedom
2008
Cuban judoka ready for new life in U.S.
2 Cuban soccer defectors ready for a new start in U.S.
Cuban soccer defector: 'I feel free to pursue my dreams'
Defector Recounts Escape