Vladimiro Montesinos
Camera Has Turned on Peru's TV Stations
Cash-poor spy chief sent e-mail threats
Chávez allies helped ex-spy chief, sources say
C.I.A. Links Cited on Peru Arms Deal That Backfired
CIA paid millions to Montesinos
Closing In on Fugitive, Peru Says
Costa Rica: Peruvian ex-spy chief stopped at remote island
Daughter of Peru's fugitive ex-spy chief speaks out
El hombre más poderoso y corrupto de la historia del Perú
Ex-Spy Chief, at Large, Barred From Leaving Peru
For Peru Ex-Spy Chief, on the Lam, a Trail of Intrigue
Former Spy Chief of Peru Captured In Venezuela Hideout
Former Spy Chief Returned to Peru to Face Charges
Fugitive Peruvian spymaster has facial surgery in Venezuela, says doctor
Fujimori Orders Peru's Military to Arrest His Former Spy Chief
Fujimori's Shadowy Aide Highlighted by Election
Hunters closing in on the trail of former Peruvian spy master
In Spy Hunt, Peru Wants U.S. to Make a Better Effort
Indignities Mount for Peru's Ex-Spy Chief After Long Manhunt
Intelligence Chief Returns, Sending Peru Into Disarray
Man suspected of aiding Peru spy arrested in Dade
Montesinos hará rico a uno de sus captores
Peru arrests daughter of ex-advisor Montesinos
Peru Ex - Spy Chief Had Escape Hatch
Peru Spy Chief Flies to Panama Looking for Asylum
Peru spy chief tied to Mexican drug cartel
Peru Spymaster Captured in Venezuela
Peru Spymaster Stays Out of View as Rumors Swirl
Peru to Investigate Swiss Bank Accounts Linked to Ex-Spy Chief
Peru's Ex-Intelligence Chief Reported to Leave Panama
Peru's Ex-Spy Chief Caught
Peru's Ex-Spymaster Exercises Power From His Jail Cell
Peru's Ex-Spymaster Retains His Wiles--Even on the Lam
Peru's Fugitive Spy Chief: A Tale of Yachts and Plastic Surgery
Peru's Fujimori reportedly paid ex-spy chief $15 million to go
Peru's Montesinos Begins Hunger Strike
Peru's Montesinos ends hunger strike, loses lawyer
Peruvian Denies Helping President From '80s Evade Charges
Peruvian Envoy to Venezuela Recalled
Peruvian Ex-Spy Chief Is Seized in Venezuela
Peruvian Says Ex-Leader Ran Bribery Ring
Peruvian spy chief stays ahead of the law
Playing Cat and Mouse, With Copters, in Peru
Reports say Montesinos hiding in Venezuela
Role of U.S. in capture of spy chief is disputed
The Stakeout That Snared a Spy
Story of C.I.A. and Peru's Former Spy Chief May Soon Be Told
Swiss freeze accounts linked to Peru's Montesinos
Tapes From Fujimori Era Scandalize Peru
U.S. documents: Peru's Montesinos 'no choirboy'
U.S. Says Asylum in Panama Helped Avert a Coup in Peru
Utilizó a todas las mujeres que se cruzaron en su camino
Where, O Where Can He Be?
2002
Montesinos hoard returned to Peru
Montesinos witness 'found shot dead'
Montesinos receives 9-year sentence
On run, ex-spy chief faced threats
Ousted spy chief linked to drugs
Peru gets secret fortune linked to former spy chief
US reveals ties with Montesinos

2003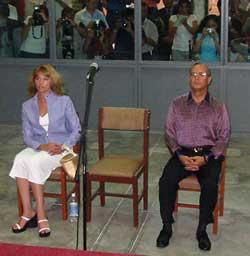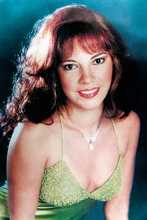 Beltran and Montesinos in court Jacqueline Beltran
Ex-girlfriend of Montesinos at center of trial
Montesinos' public trials set to begin
Peru's ex-spy chief faints in trial
Peruvian Spy Chief Convicted in First of His Trials
Peruvian spy chief gets jail term
Sí, Jacqueline Beltrán presionó a Montesinos para liberar a hermano

2004
Montesinos arms trial beginning in Peru
Montesinos con las manos en la masa
Por separado interrogan a inculpados en el tráfico de armas a las FARC
Montesinos habría colaborado con las FARC
Peruvian court: Fujimori may testify from Japan
Peru's Ex-Spy Chief Sentenced to 15 Years
Un fiscal pide siete años para Laura Bozzo