| | | |
| --- | --- | --- |
| | Cuban Sports | |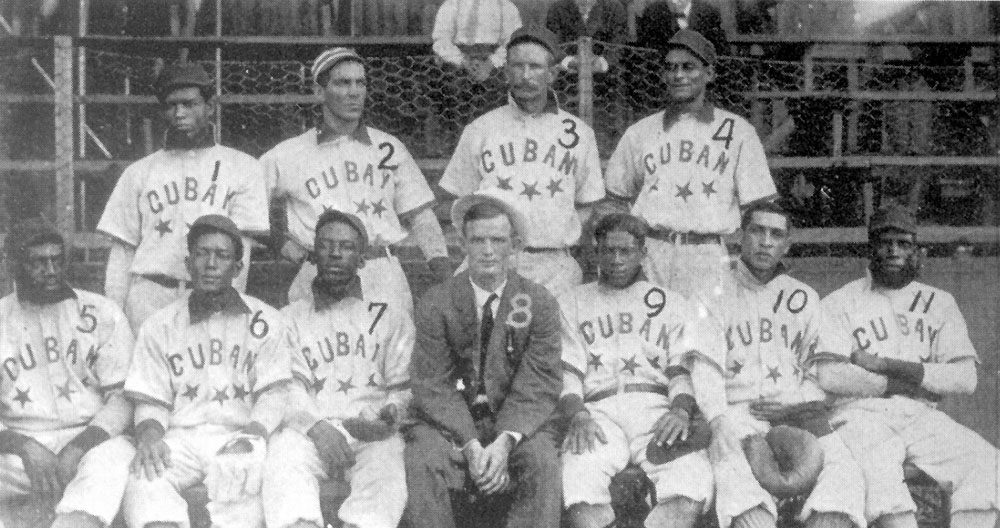 Cuban Stars in 1908
Cuban Stars arriving in Tampa from Havana, April 19, 1930
| | |
| --- | --- |
| | |
| Orlando "El Duque" Hernandez | Jose Contreras |
| | |
| --- | --- |
| | |
| Kid Gavilan | Kid Gavilan |
ALEX POMPEZ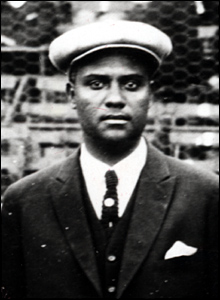 Arriving at Key West from Havana, May 28, 1904
U.S. W.W. I Draft Registration Card, 1918
Arriving at Key West from Havana, April 22, 1921
Arriving at Key West from Havana, April 21, 1922
Arriving at Key West from Havana, April 17, 1923
Arriving at Key West from Havana, April 21, 1924
Arriving at Quebec, Canada, from Cherbourg, France, Aug. 13, 1936
Arriving at Laredo, Texas, escorted by two N.Y. detectives, Oct. 25, 1937
U.S. W.W. II Draft Registration Card, 1942

BOXER OSCAR C. ALVAREZ FIGUEROA
Arriving in Tampa from Havana, April 15, 1930
Arriving in Tampa from Havana, March 8. 1932
Arriving in Tampa from Havana, Jan. 28, 1933
Arriving in Tampa from Havana, May 9, 1935

LINKS:
Cuban Baseball
Boxing: Jose Napoles
Cuban team still has lots of good talent
ARTICLES:
1966
"I Didn't Like Castro," Cuban Athlete Says
Practicamente Presos Estan los Atletas de Cuba en los Juegos

1996
Cuban baseball great, but diminishing
1998
Costa Rica denies 5 ballplayers residency
Cuban ballplayers, others reach Nicaragua after trouble at sea
El Duque shows nerves of steel
Five More Baseball Players Leave Cuba
Five players work out, wait for a chance in major leagues
How Cuba benched a star pitcher
Muhammad Ali wants to meet Fidel Castro in Cuba
1999
Anti-Castro activist who ran onto field demands apology
Baseball coach leaves a `precarious' Cuba for new life in Hialeah
Big leagues struck out in early secret bid for games in Cuba
Bob Menéndez critica las restricciones en el juego entre los Orioles y el equipo de Cuba
Castro asks for Olympic Committee probe of Pan Am drug scandals
Castro at U.S.-bound Cuban baseball team training
Castro took baseball away, too
Clash of Cultures, Pride and Passion When Cuba Plays United States
Cuba aglow with spirit of baseball
Cuba bars regular fans from Orioles game
Cuba celebrates victorious return of ball club
Cuba coach defects as team leaves
Cuba Notebook: Handpicked crowd cheers its president
Cuba relives big-league baseball ties
Cuba still seething after PanAm Games controversies
Cuba vs. Baltimore
Cubans Win a Baseball Game, but One of Their Coaches Defects
Cuban baseball fans dream of their team beating American pros
Cuban delegation leaves defector, 6 others behind
Cuban fans delight in national team's strong showing
Cuban major league starts
Cuban team arrives in Baltimore
Cuban Players Defect, but Often With a Cost
Cubans in Majors Oppose Trip by Orioles
Divided loyalties: Game stirs the emotions of Miami's exiles
Effort Against Cuba Criticized by Yankees
Exiles say game is pure politics
Fans in Cuba Walking Tall Despite Loss
Fenway's Peons Don't Faze 'El Duque'
Indians Sign Pitcher Who Defected From Cuba
It's Not the World Series, but It Means the World to Cuba
Major-league players capture historic win
Major Leagues, Cuba Share a Baseball Connection
Old Enemies Puncture Baseball Détente in Cuba
Orioles change lineup, so Guzman doesn't go
Orioles' Extra Effort Pays Off
Orioles not going for fun, want to beat Cuba
Orioles summon national pride for Cuba game
Orioles Will Be Taking a Look at the Best Cuba Has to Offer
O's Complete Their Time Travel
O's Cuba Trip Is Scored a Hit By Officials
Packing a punch
Play in Cuba? No Thanks
Protester's target: Castro
Sources: Cuban baseball pitching coach defects
Wacky night at Camden Yards
Winning isn't everything
Witness: Defector just walked out
Yanks All Aboard for World Series
2000
Angelos: Orioles Would Sign Cuban Defectors for Team
Castro Uses Sports to Target Cuban Youth
Cuban ballplayer freed to pursue career in U.S.
Cuban kayaker's case overturned -- he'll compete for U.S.
Cuban Major Leaguers Join Work Stoppage
Cuban Mets Don't Live in a Vacuum
For Elian, a Called Strike
Gutches Eager to Get Even
Justice Dept. Probes Orioles
Married on a day for love
Orioles' policy on Cubans may be illegal
Orioles won't make a pitch for Cuban defectors
Playing Ball With Cuba
Standing Up for Those Who Sit Down
2001
Dinero, tenacidad y mucha suerte ayudaron a escapar a 'El Duque'
Former Cuban ballplayer's son defects, seeks contract
Kid Gavilán libra una pelea contra el olvido
Logros en atletismo están bajo sospecha
2002
It's Been a Long, Rarely Smooth, Ride for Perez
Players go to bat for El Duque
Cuba pulls athletes from regional games
2003
Canseco gets 2 years' house arrest, probation and community service
Ex-Welterweight Champ Kid Gavilan Dies
Teofilo Stevenson: In Cuba, rich in adoration
2004
Women take the field in a league of their own
'Worst is over' for pitcher comforted with his family
Cubans prove a baseball flop
Cuba hometown can't cheer hero
It's hard for defectors -- not only on the field
Contreras wins again - this time, a ballgame
Cuban slugger Morales obtains Dominican residency
Former Cuban gymnast finds right fit with U.S.
All the Yankees Are Raving About Hernández's Second Act
Cuban fails Paralympic test
Cuban Judo Player Tests Positive for Banned Substance
2005
Seattle agrees to $2.8 million deal with Cuban infielder
Cuban national defecting to U.S.
2006
Castro at the Bat
Minoso fails to get his due
Baseball tournament provides chance for Cuban defections
While watching Cubans in title game, Oropesa has no regrets
Japan on top of the 'World'
Cuban manager says game was real winner
Major League Baseball denies Castro's claims
Cuban reporter: Legendary boxer raped me
2008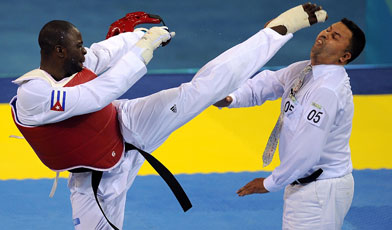 Cuban Athlete Is Barred for Kicking Referee in the Face
Cuban Defectors Adjust to a New Life
The End of the Long Olympics Reverie