CUBAN IMMIGRATION TO THE UNITED STATES
(1959-2016)
Click on the pictures
Cuban Refugee Center (1961-1980)
Me Voy Para Miami (Song)
Museum honors voyages of exiles
Cubano in the 'Cajun Country (1970)
OPERATION PEDRO PAN
Pedro Pan was born of fear, human instinct to protect children
Operation Pedro Pan, Cuban parents' agonizing decisions saved thousands
Recovered notes give birth to Herald's Pedro Pan database project
A man known as 'George' was prince of Pedro Pan
Brother and sister were the pioneers of program
Struggles in U.S. were few for three lucky brothers
President Obama's sometime pastor is a Pedro Pan veteran
Woman's past awakened by Elián's struggle
For Juan Pujol, suffering of separation during Pedro Pan was for the best
Pedro Pan Armando Vizcaino grew up fast; became self-sufficient, so did others
Pedro Pan experience painful, but worth it
Miami helped Ruiz brothers reconnect to culture left behind
Emotional Pedro Pans take tour of Miami-Dade camps that served as their first home in the U.S.

1965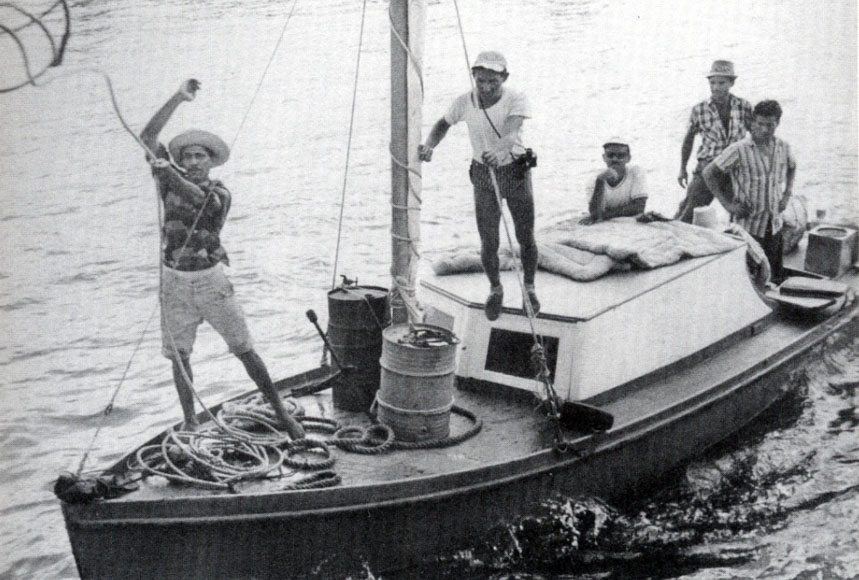 Camarioca Exodus
TV documentary chronicles Cuban Freedom Flights
1980
Mariel Exodus
Cuban Girl, 15, to Seek Asylum
1994


Balsero Rafter Crisis (1994)

| | |
| --- | --- |
| | |
| Rafters intercepted by the Coast Guard 1998. | Two men and a woman rescued March 25, 2004 |
| | |
| --- | --- |
| | |
| Truck raft intercepted by U.S. Coast Guard July 16, 2003. | Coast Guard sank the truck and returned them back to Cuba. |
Sail to the U.S.A. in a Chevrolet
Dealership's sea-worthy auto a tribute to Cuban 'truck-o-nauts'
| | |
| --- | --- |
| | |
| 12 people sailed in a 1951 Chevy truck. | Engine tuning while at 8 mph. |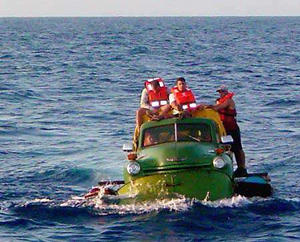 55-gallon drums served as pontoons and a propeller was
attached to the driveshaft.