| | | |
| --- | --- | --- |
| | Black Confederates | |
Click on the pictures


Lt. Andrew Chandler, 44th Mississippi, and Silas Chandler, his
companion and former slave.
Marlboro, manservant to Maj. Raleigh
Camp, 40th Ga. Inf.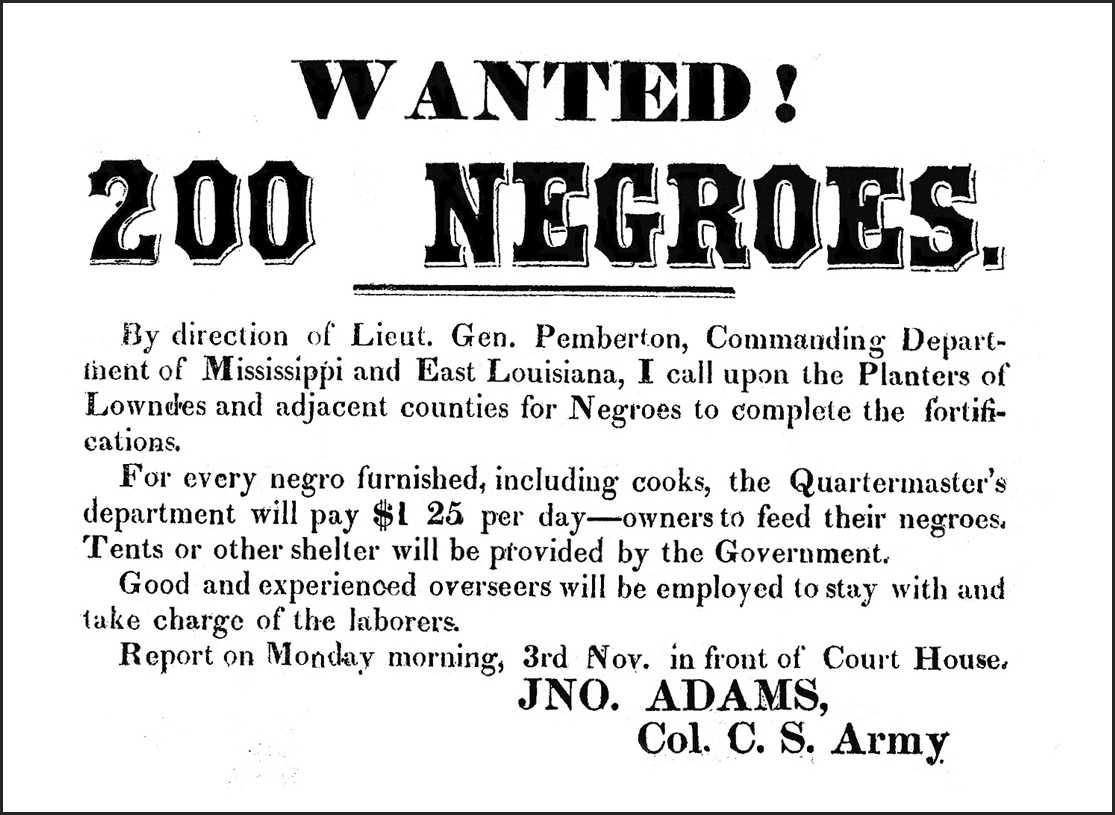 Lt. Gen. John Pemberton Papers, Jan.-Feb. 1863, National Archives
Confederate pickets seen by a Union officer at
Fredericksburg, Va., 1862.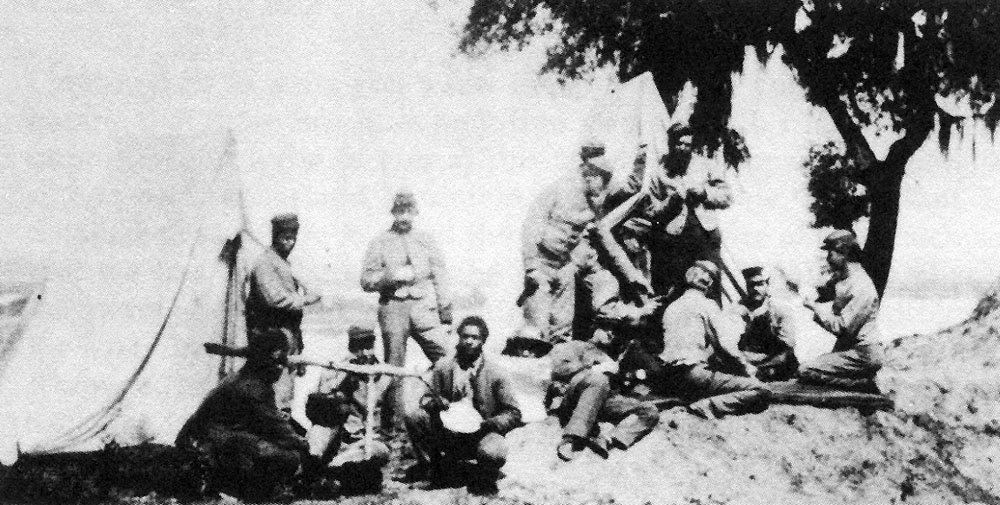 Black cooks in Confederate camp near Charleston, S.C.
Black Confederate Soldiers Website

VIDEOS
Black Confederates: The Forgotten Men in Grey
Black Confederate combat soldiers
Black Confederates in the Civil War (Scott K. Williams)
Black Confederates (Encyclopedia Virginia)
Diary of Lewis H. Steiner, M.D., Inspector of the Sanitary Commission, During the Rebel Occupation of Frederick, MD., Sept. 10, 1862

Bergeron, Jr., Arthur W. Free Men of Color in Grey, Civil War History, Sept. 1986
'Black Confederates: The Forgotten Men in Gray (Video)
Charles Benger a Colored Musician, Macon Volunteers 2nd GA company, Macon Telegraph, July 28, 1862, 4
Black Confederates: Old argument surfaces (Washington Times, Oct. 21, 2010)
100 gather to honor black Confederate soldier (The State, Feb. 12, 2012)

Confederate monument honoring black veterans proposed for South Carolina Statehouse (Charleston Post & Courier, Oct. 9, 2017)

ANTHONY HERVEY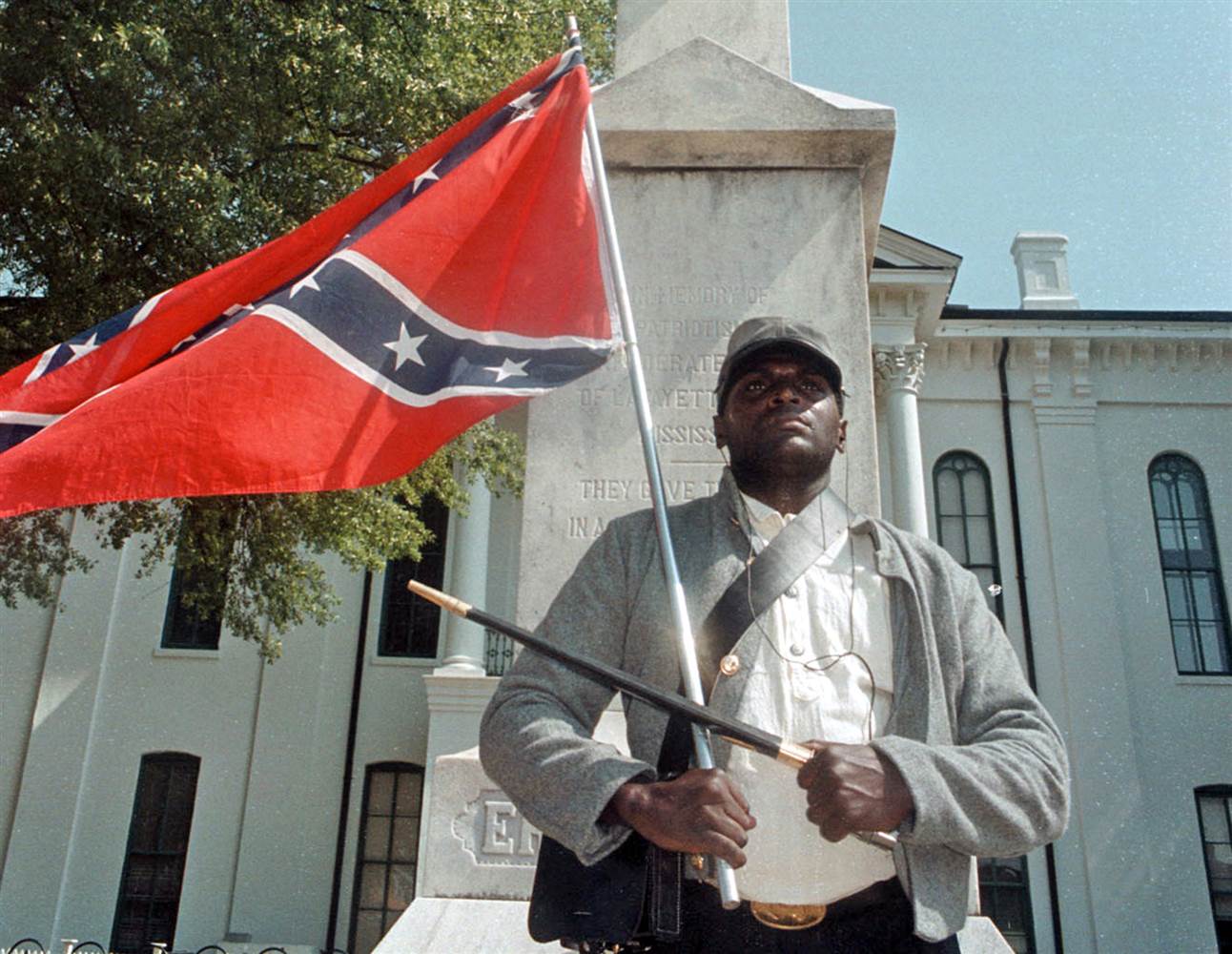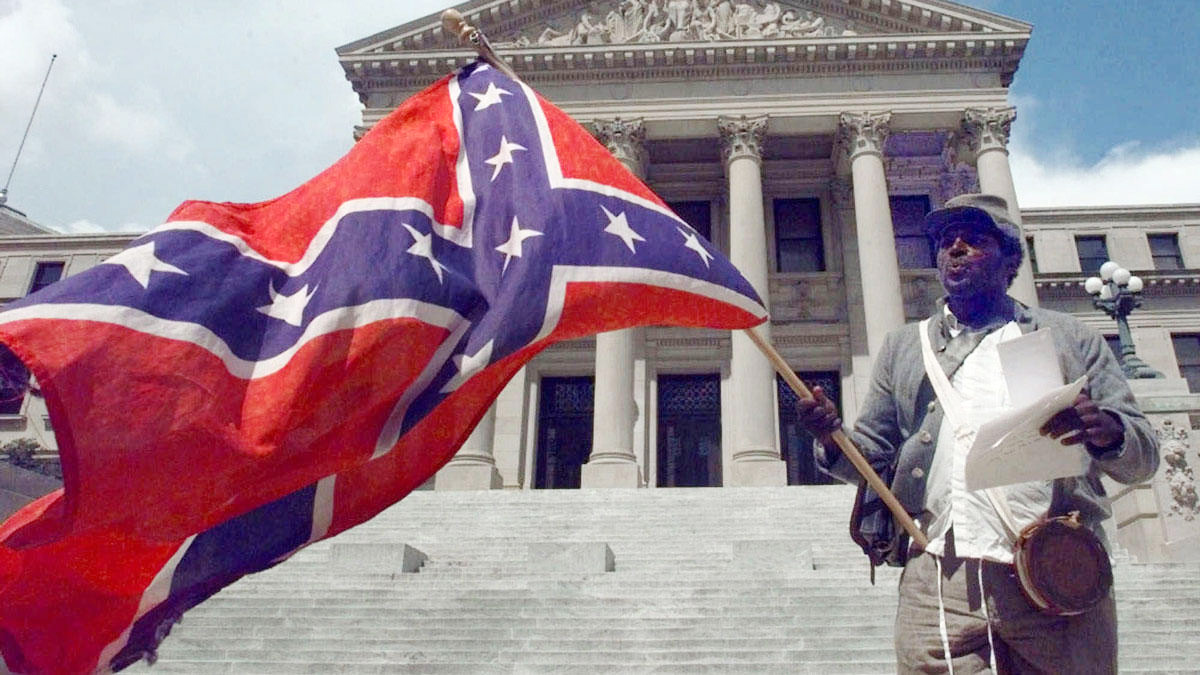 Black Mississippi Confederate flag supporter dies after rally when 'car full of jeering African American men forced him off the road' (Daily Mail, July 20, 2015)
Mississippi to Investigate Death of a Black Man Who Raised Confederate Flag (New York Times, July 20, 2015)
Outspoken black advocate for the Confederate flag killed in Miss. car crash (Washington Post, July 21, 2015)
S.C.V. CALLS FOR FEDERAL INVESTIGATION IN DEATH OF BLACK SUPPORTER
THE SCV MOURNS THE LOSS OF ANTHONY HERVEY

SLAVE SERVANTS OF CONFEDERATE OFFICERS
Col. Baker Capture- His Body Servant, Augusta Chronicle, April 26, 1862, 3
A Faithful Slave Seeking the Body of his Master on the Battlefield, Richmond Examiner, May 31, 1862, 2
Frederick, servant of Lt. William Elliott, Jr., Company C, South Carolina 2d Infantry Battalion Sharpshooters (Oct. 1862)
A Faithful Slave, Charleston Courier, Dec. 2, 1862, 4
A Faithful Slave Seeking the Body of his Master on the Battlefield, Richmond Examiner, May 31, 1862, 2

FAITHFUL SLAVES
A Faithful Negro Man Accompanied the Gate City Guards from Atlanta to Macon as Fifer, Macon Telegraph, April 9, 1861, 2
Old Uncle Ned, Daily Constitutionalist (Augusta, GA), May 11, 1861, 1
A Faithful Negro, Charleston Courier, June 20, 1861, 1
Two Faithful Negro Servants, Commercial Advertiser (NY), Aug. 23, 1861, 2
A Cold-Blooded Scheme of Robbery and Murder, Daily True Delta, Oct. 11, 1861, 2
Charles J. Brown, jr., Charleston Mercury, Oct. 29, 1861, 2
Negro Fidelity, Charleston Mercury, Nov. 11, 13 1861, 1
Negro Fidelity, Augusta Chronicle, Nov. 13, 1861, 1
A Faithful Negro, Augusta Chronicle, Dec. 18, 1861, 1
A Faithful Negro, Augusta Chronicle (Augusta, GA), Dec. 18, 1861, 1
His Faithful Slave Philip, Macon Telegraph, Jan. 12, 1862, 4
A Contribution to the Ladies Gunboat, Charleston Mercury, March 20, 1862, 4
A Faithful Negro, Daily Constitutionalist (Augusta, GA), July 13, 1862, 3
A Faithful Negro, Daily Constitutionalist (Augusta, GA), July 30, 1862, 3
A Yankee Prisoner Captured, Charleston Courier, Aug. 2, 1862, 1
A Faithful Negro, Charleston Mercury, Dec. 29, 1862, 1
Milroy in Manchester- A Family Driven From Home, Macon Telegraph, May 1, 1863, 1
A Faithful Negro, Charleston Courier, Feb. 28, 1863, 4
Death of a Faithful Negro, Daily Constitutionalist (Augusta, GA), June 10, 1863, 3
A Faithful and Sensible Slave, Daily Constitutionalist (Augusta-GA), Oct. 29, 1863, 2
A Faithful Slave, Daily Constitutionalist (Augusta, GA), Dec. 2, 1863, 1
Yankee Incendiaries in Our Midst, Macon Telegraph, April 8, 1864, 1
A Faithful Negro: A Letter From Sparta, GA, Daily Constitutionalist, (Augusta, GA), Aug. 6, 1864, 3
A Faithful Negro: A Letter From Sparta, GA, Charleston Courier, Aug. 8, 1864, 1
Death of a Most Faithful Servant, Daily Constitutionalist, Sept. 3, 1864, 3
A Faithful Negro, Augusta Chronicle, Dec. 1, 1864, 3
An Honor to Sherman, Macon Telegraph, Dec. 10, 1864, 1
A Faithful Negro, Augusta Chronicle (Augusta, GA), Feb. 22, 1865, 3
A Faithful Negro, Hillsborough Recorder (Hillsborough, NC), March 22, 1865, 3
A Devoted Servant, Richmond Whig, March 31, 1865, 3
The Outrage in Dougherty County, Daily Constitutionalist (Augusta, GA), June 22, 1865, 2
A Faithful Negro, Times Picayune, Sept. 16, 1865, 2

SLAVES AS CONFEDERATE SPIES
Gen. Thomas Jordan to Brig. Gen. Hugh W. Mercer, Nov. 4, 1862, sending Negro man into the camp of the enemy at Port Royal
Slave David Johnson rewarded for his spy services in the enemy's lines at Hilton Head, Feb. 24-27, 1863
Letter of Thomas R. S. Elliott to sister Emmie Elliott, Nov. 13, 1863, regarding slave Diria leaving Yankees in Beaufort and returning to his master William Habersham

SLAVES WORKING ON CONFEDERATE FORTIFICATIONS
Robert Smalls says that 6,000 negroes are behind Savannah batteries and 20,000 in Charleston forts, Hartford Daily Courant, March 3, 1863, 2
Wallace Burn letter to his master, Aug. 25, 1863, regarding dangerous work on Fort Sumter
Establishment of a hospital for invalid Negroes in Confederate military service, Montgomery, Alabama (Jan. 24, 1865)
South Carolina Rewards Negroes Faithful to Masters in Civil War (New York Times, March 8, 1923)
South Carolina's African American Confederate Pensioners 1923-1925
South Carolina Department of Archives and History
African American Confederate Pension Correspondence:
South Carolina Governor Thomas Gordon McLeod Papers (1923-1927)
Alphabetical Files, Box 1
Dennis Conwell, March 17, 1923
James Madison, March 19, 1923
Rev. J. A. Gary, March 22, 1923
Archie Jefferson, March 22, 1923
Morris Roberson, March 25, 1923
Robert Brown, March 30, 1923
Harriett Linder, March 30, 1923
Butler Bell, April 3, 1923
Florilla Irby, April 26, 1923
Green Brannon, May 13, 1923
Jessie Bol, June 6, 1923
William Paden, June 21, 1923
G. Robinson, Aug. 5, 1923
Willieby Houst, Aug. 11, 1923
L. C. Speers, Nov. 23, 1923 (New York Times reporter)