| | |
| --- | --- |
| | |
| Agent on horseback watches over illegal immigrants. | Border patrol agents on horseback in Arizona. |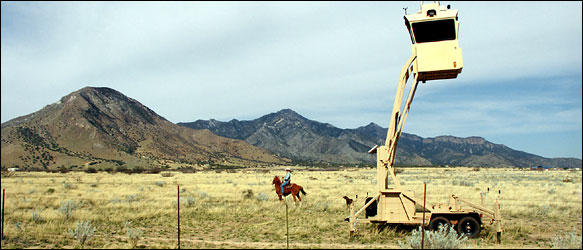 Border Patrol observation tower with camera along Mexican border in Arizona.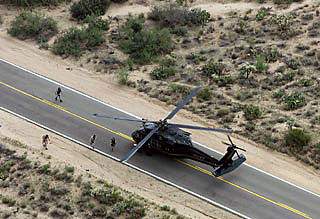 A Black Hawk helicopter lands on a public highway so its crew can pursue illegal immigrants near Three Points. The Black Hawk, long a staple of Army air operations, now is a cog for the Customs Service, whose officers are participating in joint air operations across southern Arizona with the Border Patrol, its sister agency.