Aztec Human Sacrifice and Cannibalism
Click on the pictures


| | |
| --- | --- |
| | |
| Florentine Codex, Page I, F, 6r. | |
A heart sacrifice is done before the altar of an earth or
underworld deity with a ferocious image. The sacrificial
priest wears black body paint. Below, two worshippers
carrying white incense pouches pierce their tongues and
ears with large bone awls. On their right, a ball of copal
burns above an offering of paper. Tudela Codex.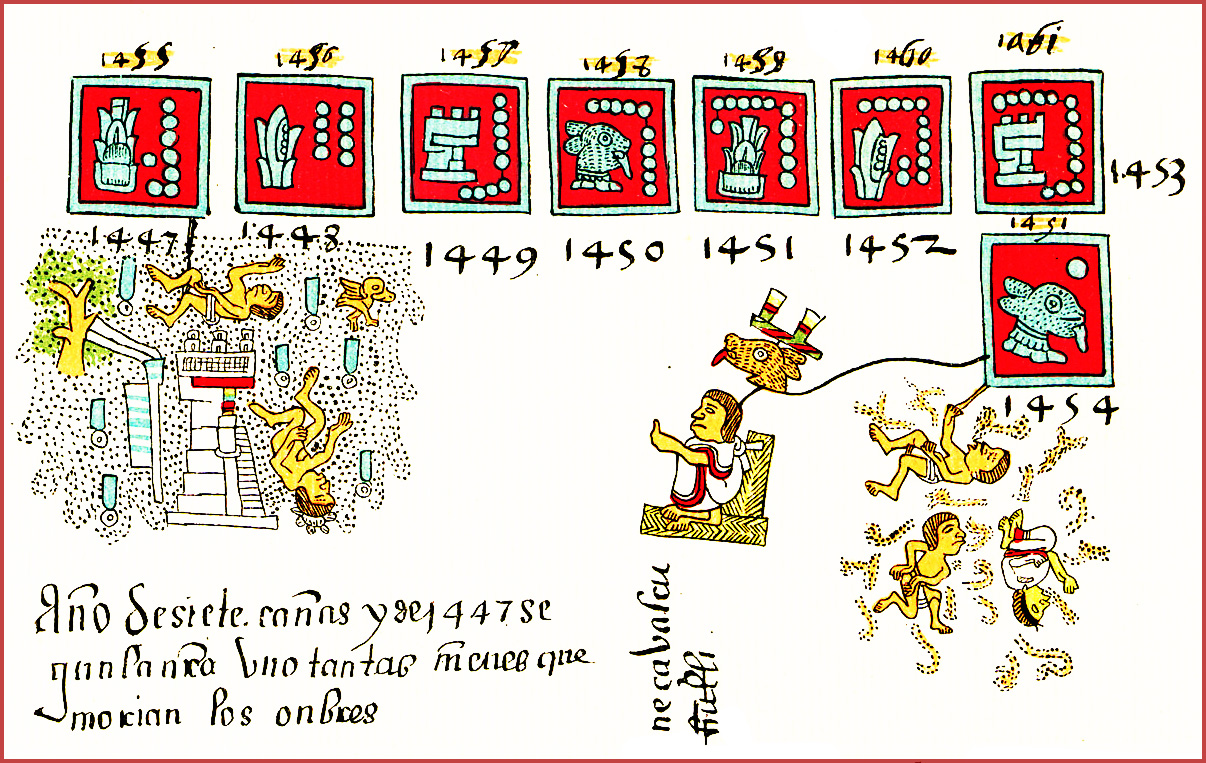 The great droughts of 1450-1454 led to massive sacrifice of children to water deities.
Telleriano-Remensis Codex.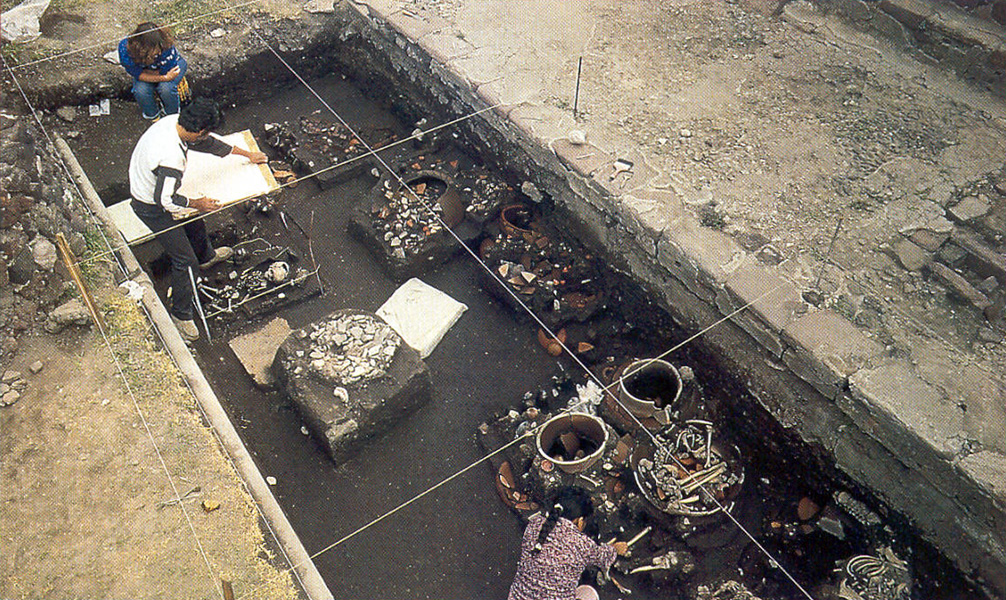 Tlatelolco. The remains of 41 sacrificial victims. 30 infants and the rest youths and
adults found at the foot of the stairway of the Ehecatl-Quetzalcoatl temple.
| | |
| --- | --- |
| | |
| A prisoner being led to sacrifice and decapitation | Florentine Codex |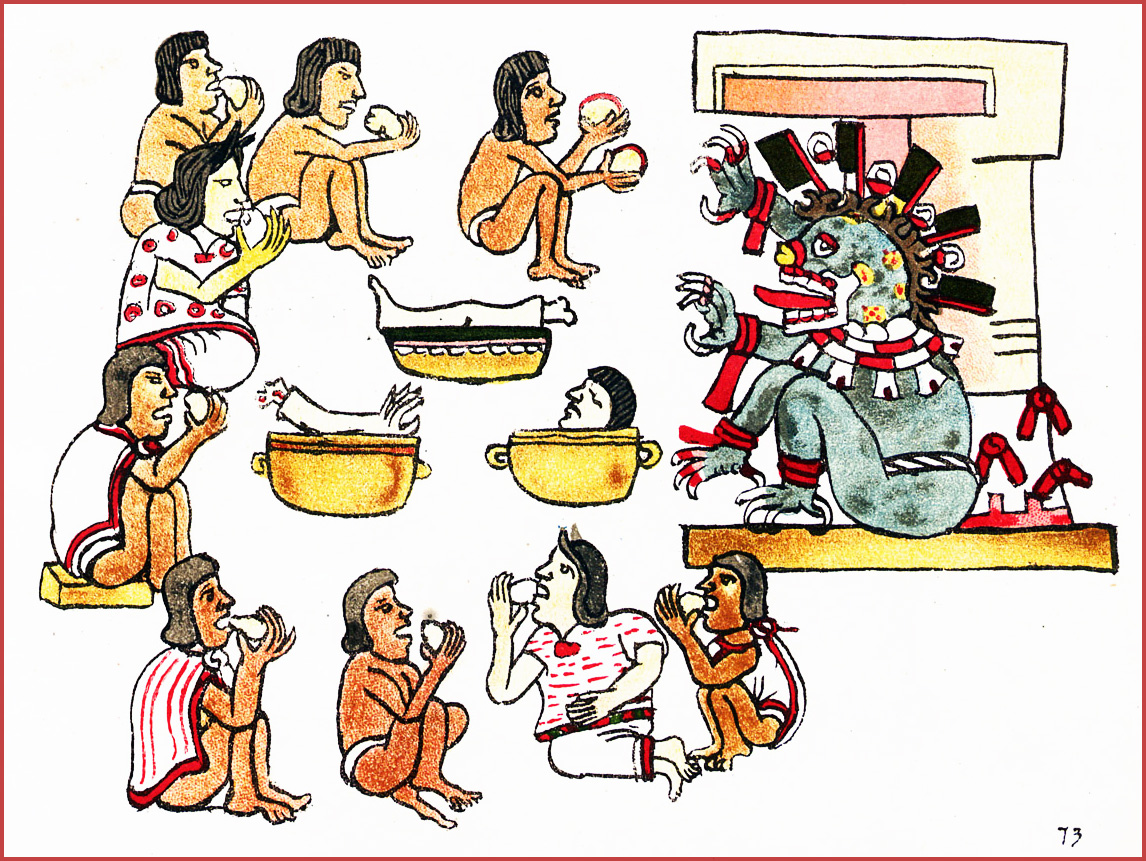 ARTIFACTS ASSOCIATED WITH HUMAN SACRIFICE
ARTICLES:
Aztec Cannibalism: An Ecological Necessity?
The Enigma of Aztec Sacrifice